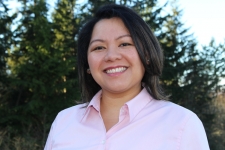 Donna Mae M. Scheib MN, RN
Founder
Bio
Donna Mae is a registered nurse who consults multiple adult family homes located in Seattle and Shoreline, Washington. She has a master's in nursing with a geriatric focus from the University of Washington. For over 8 years she has worked with families transitioning their loved ones into adult family homes while managing staff of these homes with how best to approach their new resident and their families during the sensitive transition period of moving in. Her approach and techniques have proven to help families not only survive the transition process of moving from their current residence into their new senior living home but help families return to their original roles from being a caregiver to being a spouse, a daughter or a son, and a loved one once again.
Donna Mae created Senior Living Link with her husband while both juggled a busy family life of two children who are 4 years and 10 months old respectively.
Her passion and dedication are to her immediate family and who she calls extended families, the families she services in the adult family homes.