*Automatically renews. Cancel any time.
As Low As $97.00 A MONTH
Build Your Ad Profile & Increase Your Online Exposure!
Showcases your community and services to visitors of our site
Increases your online exposure and connects you directly to people seeking your services online
Gives us consent to spotlight your community in our social media channels
How does it work?
Once you join as a member, we will be in contact with you for information about your community and services you provide.
We create your profile and forward you a sample where you can add, replace, or delete content, pictures, videos.
Once your profile is live, we will showcase you in our social media networks.
As members, you will be given opportunities to create educational blogs, podcasts, or videos to be shared in your profile and in our social media networks.
We do not charge a placement or referral fee!
Our monthly membership is month to month with no hidden costs and cancel any time! You have nothing to lose but increase traffic to your business!

This is a sample "Full Page Ad Profile" for Senior Housing, Home Health, and Senior Placement Advisors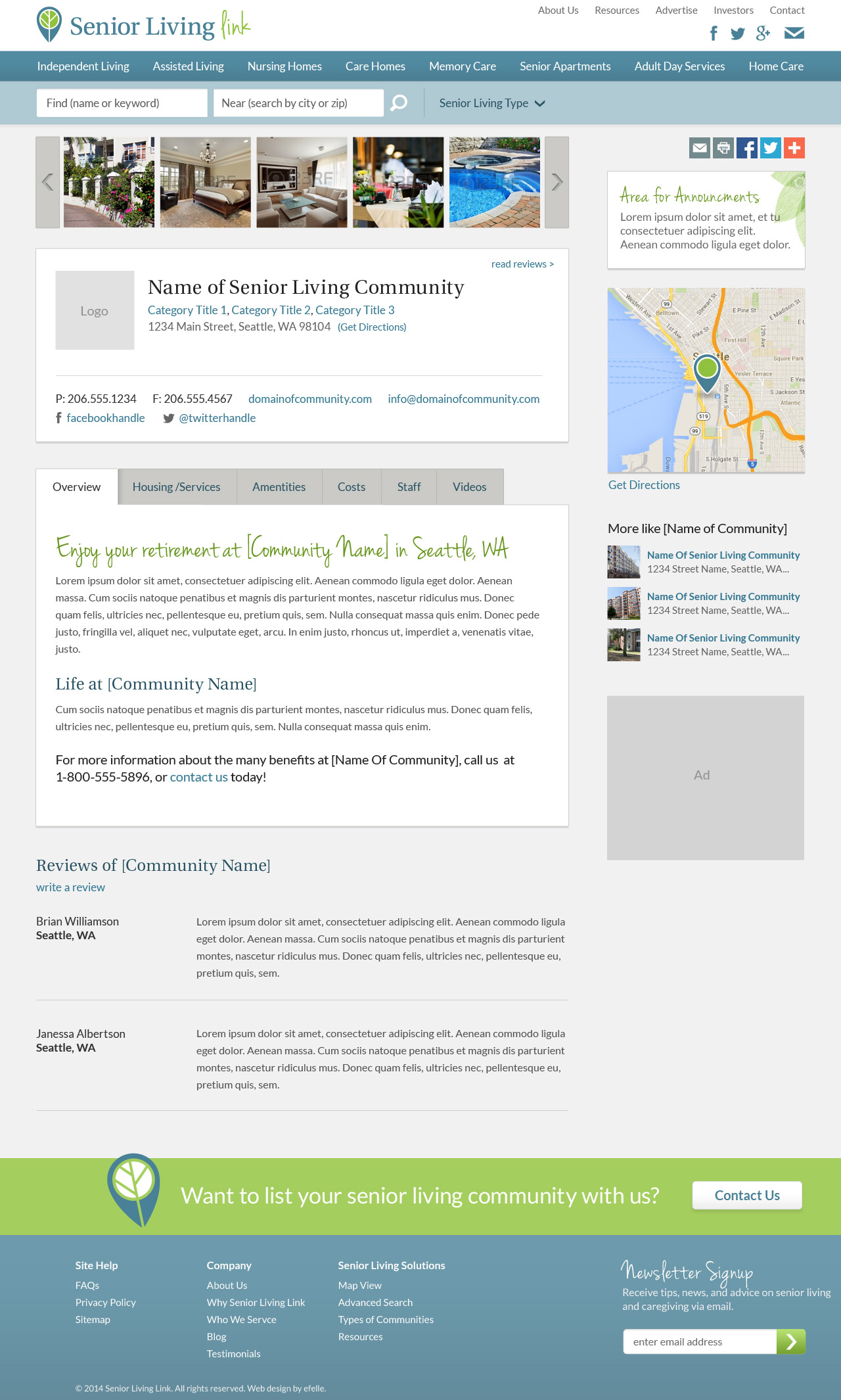 This is a sample "Full Page Ad Profile" if you are not in the category above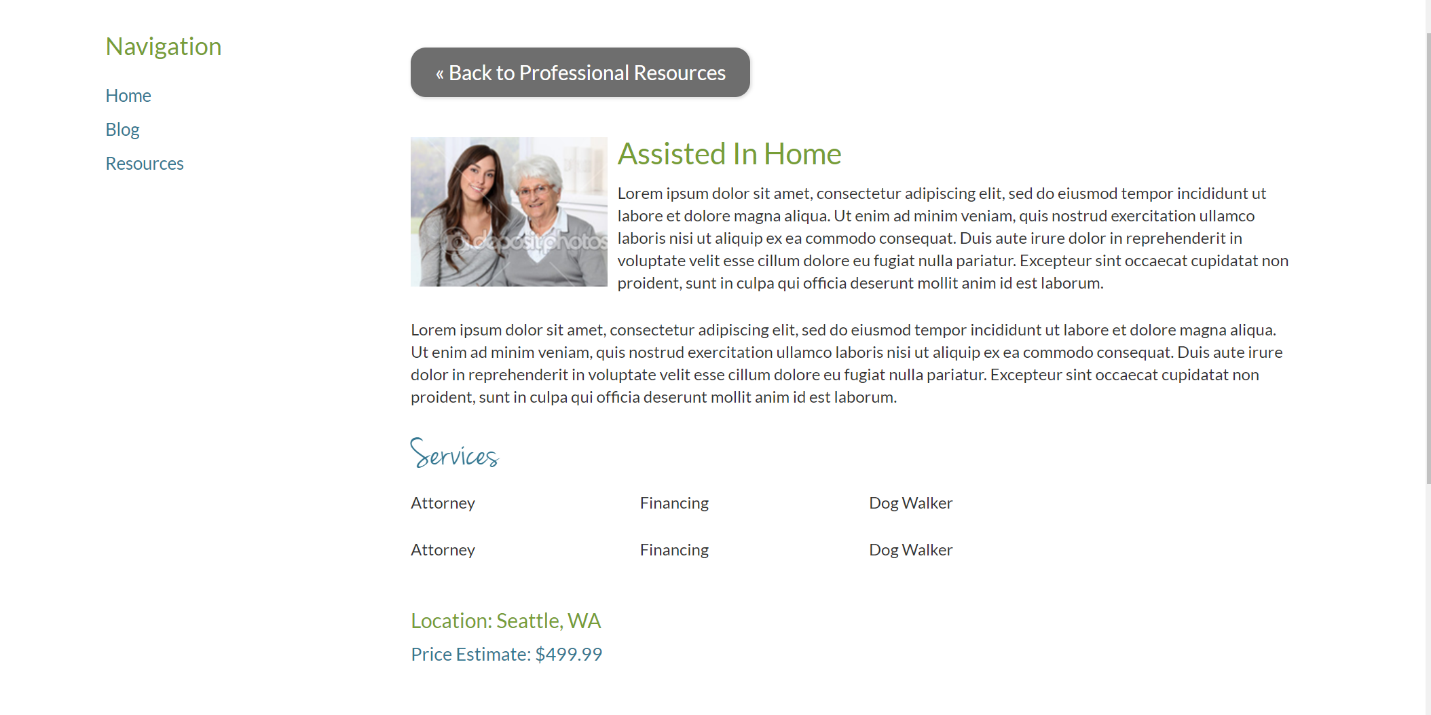 Want More Membership Options?